RedFusion – Your Marketing Department For Hire
Check out our featured news, projects and more.
#1 Reason You NEED to Update your Website. Google says to.
And when Google says to do something, they are being honest and they follow through with actions.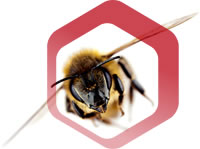 Recently there has been a buzz about the upcoming Google Mobile changes. And I would agree there should be a buzz. But, we needed to write this letter to calm down some of our clients, and put a proper perspective on the situation.
A buzz means there could be a bee near by, but it does not mean you will get stung.
We have heard and seen some outlandish statements… Read the full story about "1 Reason You NEED to Update your Website"
The Mystery of Why People Buy: It's The Perceived Value
For the small business owner it's the universal question: Why do customers buy from one company instead of a competitor? Each seems to have an answer when queried, but does one really know? Sure, the basics are understood. "I had what they wanted when they wanted it," is certainly true, but why didn't the customer buy across the street or online?
For years business schools have taught the "Four P's" of price, product, promotion, and place.  The 4P's is actually about a marketing mix, not a value or brand strategy.  And for small businesses, this is not very valuable, nor often used.  Instead we need to use aspects that help us define perceived value.
Read the full blog post about "Perceived Value"…